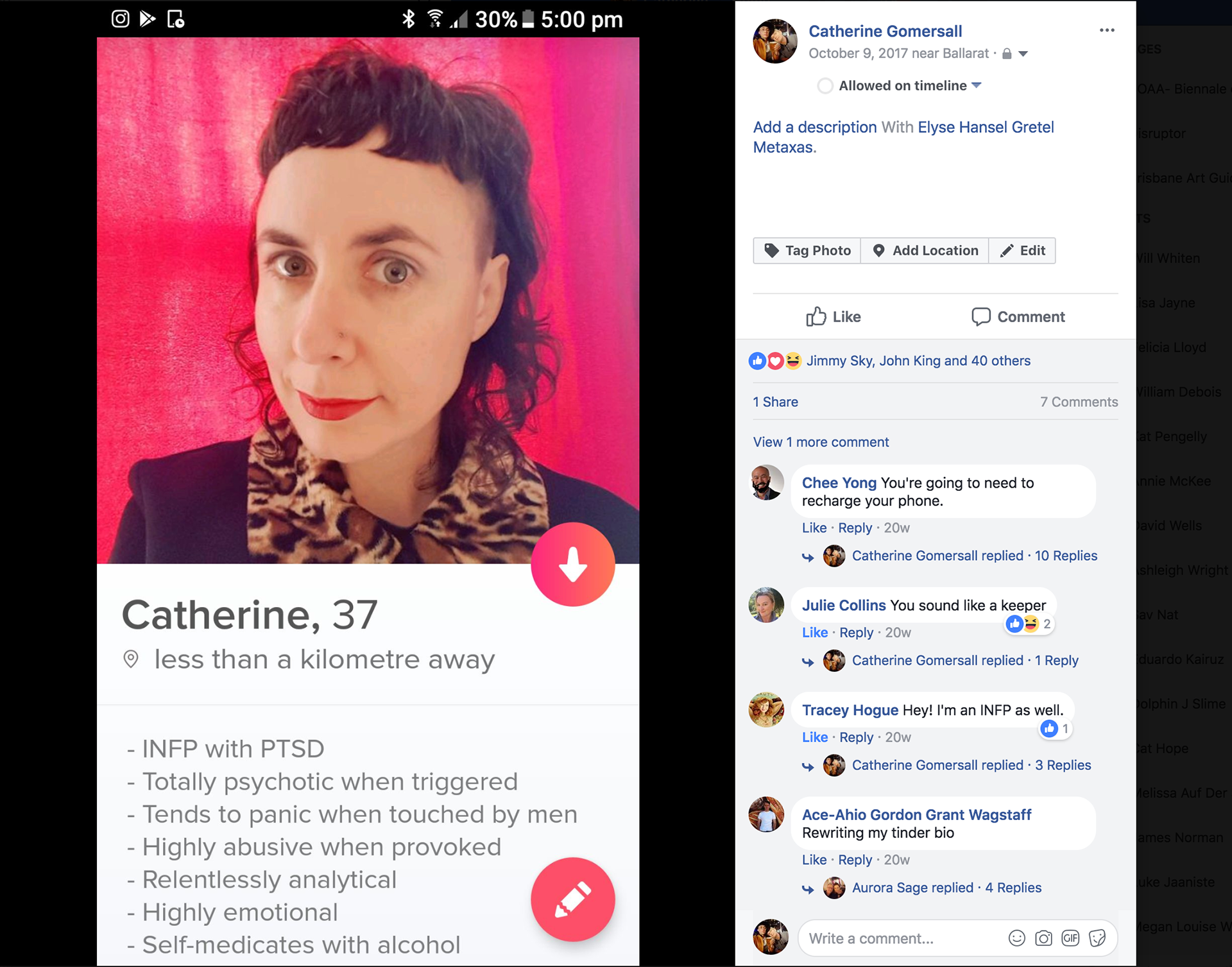 The Tinder Project was a social media project about online dating, comprised of photographs, screen captures of my changing dating profiles and the discussion these posts generated on my Facebook profile page. 
'Tinder Machina' - an archive of the social media commentary was launched as part of the exhibition 'Beyond 50%' curated by Felicity Martin at Backspace Gallery in Ballarat in March 2019. 'Tinder Machina' is SOLD OUT. 
'Tinder Lucida' - will be released at the opening of my solo exhibition in Sydney also titled 'Tinder Lucida' at TAP Gallery in Surry Hills opening 6pm Tuesday 16th April.